Would you like to make your body really alive and healthy? I want to tell you about a "magic" potion that is absolutely invincible, all-powerful, and positively perfect. You don't have to go to a pharmacy to buy it because it is readily available right where you are. It is free of all costs. No prescription is required. It's not even an over-the-counter "drug." All you need to do is to tap into it because it is already within you. What is this "magic" potion? It is called LOVE.
The way to use this wonderful "stuff" is to accept that it is not only in you, but is actually the "stuff" that makes up your body!
God is the only presence, power and activity. God is love, and since your body is made a God-manufactured entity, it is made of love – Divine Love!
The way to use this great "stuff" is to love every part of your body and tell it how wonderful it is. If any part is not working perfectly, especially love that part. Acknowledge that Divine Love is the only presence, power and activity in that part, and every part of your body. Your body will love you for it!
The golden key is to be passionate about loving your body. When two lovers really love each other, magical things happen! You can literally love any part of your body into expressing its original perfection. Charles Fillmore, co-founder of Unity School of Christianity, blessed and loved a withered, shortened leg into being alive and longer. Love is invincible.
Just imagine how our nation and the world would be if we could all just love enough! – Lovingly, Rev. John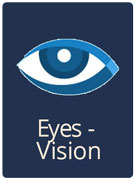 Looking for Healthy Living & Healing Information?
Here it is! >> www.AliveandHealthyNow.info
There is lots of information on this site to keep you Alive and Healthy Now. Visit often and send the link to all your friends.
You'll find Health Articles, Alternative Healing Modalities, Spiritual Healing Treatments, and more! Visit Now!
Love Is Prospering Power!
LOVE is the greatest prospering power available. Some people have attracted lots of money by various schemes and questionable acts, that doesn't make them prosperous. True prosperity is within. It is having a wealth consciousness. There is nothing wrong with money. Only the method of securing it may be wrong, and the attitude of those who have it may be less than loving.
Love is an integral part of prosperous living. When love is genuinely felt and expressed, it is never done for show or to impress others. Love is caring and sharing; being patient, tolerant of others, kind, and understanding. While some wealthy people may flaunt their rich status, there are those who unselfishly live life loving with the welfare of their fellow humans first in their hearts and in their action. These are the truly wealthy people.
Of great importance is to love and accept yourself as deserving of the greater good you desire. If necessary, upgrade your self-acceptance and worthiness, reminding yourself that you are a child of God. Since God is love, you are a child of love, therefore, you are unconditional love.
Everything is really full of love for you. The good that is for you loves you as much as you love it.
Emma Curtis Hopkins wrote:
"Everything is really full of love for you. The good that is for you loves you as much as you love it. The good that is for you seeks you and will come flying to you if you see that what you love is love itself. All people will change when you know that they are love. We shall change toward all people when we know that we ourselves are formed out of love. All is love. There is nothing in all the universe but love."
Love is great magnetic energy. When you focus on love, you literally become a divinely irresistible magnet, drawing to you, loving, helpful people, happy, wonderful experiences, and lots of God's good green energy called "money." Love is your prospering power. Consciously BE the love that you are, and you'll be the real wealth that makes you truly prosperous. – Lovingly, Rev. John
In the Mail …
Thank you for your dedication to helping humanity prosper! May God bless you abundantly this month! – M.H.
We want to thank you for the wonderful prayer you sent us on getting a new car after ours was totaled in a snow storm. We were not sure if we would qualify for a loan for a car. You told us to visualize it in our garage and that God understood what we needed. The whole process was so easy we couldn't believe it. We found a car at the right price and the right loan thanks to your prayers. You are a blessing in our lives and we praise God for all of our blessings every day. Thank you for reminding us to believe. – T. and T. in Indiana
Healthy & Wealthy Bytes …
One woman recently said: "God wants me to wear sable; after all, I'm the child of a king. It is a common materialistic rationalization. The fact is, God does not want you to wear sable; God wants you to be stable! – Eric Butterworth

Faith is a much greater force than the Will. It is only efficient when used to awaken or conform to faith. Faith is real wealth for it is a force that produces. – E.V. Ingraham

Whatever your problem, it is but a test in love. If you meet that test through love, your problem will be solved. If you do not meet that test through love, your problem will continue until you do! Your problem is your invitation in love. – Florence Scovel Shinn