Five Golden Keys to Healing by Rev. John W. Adams
1 -DESIRE – Desire to be healed is the first step in the healing process. It is essential that you really want to be healed. This means an intense inclination toward being well. Sometimes, when a person experiences malfunction in some part of their body, and it goes on for quite a while, they tend to give up, mistakenly believing that it is part of them and there is little or nothing they can do about it. This is not true. Strongly desire to experience healing and perfection in your body because that is what God desires for you.
2 – BELIEF – Jesus usually inquired of those who came to Him for healing as to their level of belief, or faith. He said that it is done unto you as you believe. Belief is an inner acceptance of an idea as true. It is closely related to faith. To have faith in God is to have the faith of God. Faith is more than mere belief. It is the very substance of the healthy condition of your body that you desire.
3 – IDENTIFY – This means to no longer identify with disease or in-harmony in the body and identify with God. You are not your body. You are Pneuma, Divine Spirit. You are a spiritual being, made in the image and likeness of God, absolute perfection. The more you identify with this, the easier and quicker you experience a return to health and wholeness.
4 – ACCEPT – Accept that God is healing your body now. Accept that God, absolute perfection, is the only Presence, Power and Activity in your mind and body. Accept that you are whole and perfect now. In reality, you are. The way of acceptance is by scientific prayer or positive affirmation. Regardless of the appearance, claim and affirm your perfection now.
5 – THANKS – Then cap this with heartfelt gratitude in the knowing that God is doing His perfect work in your body and it is now radiantly alive and perfect as God's beautiful instrument of love, peace and divine activity. Give thanks just as though your body has already returned to wholeness and well-being. Thanksgiving quickens the healing process. Thanksgiving is Love in expression.
Remember: Thought is creative. With every thought you think or idea you entertain in mind, you create your body. Therefore, you are wise to think God-thoughts; focus on God-ideas of harmony, love, peace and perfection, and do all of this with feeling. –Lovingly, Rev. John
Pleasant words are like a honeycomb, sweetness to the soul
and health to the body. – Proverbs 16:24
Special Feature!
Victoria Benoit – Guest Author – Third of Four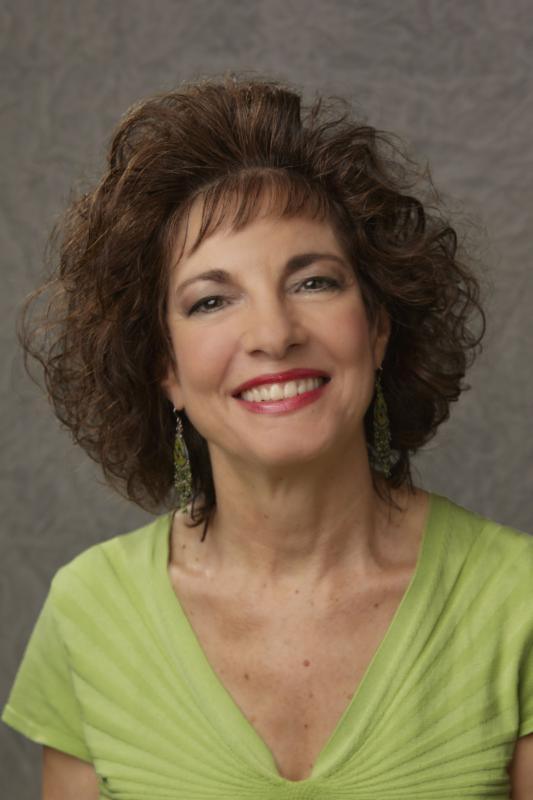 According to Bert Hellinger, developer of Family Constellations, your body displays your physical, mental, emotional, and spiritual imbalances.
It all starts with our thoughts. If you think you are fat, no matter how many people compliment you, you will experience yourself as fat. Your mental health is crucial to your physical health. It sets the tone for your well-being. What you believe about yourself, manifests in your body. I would recommend doing an inquiry with yourself and write down all the 'stinking thinking' you have about your body. Get it all out of your head and on paper. Then ask yourself where these thoughts came from. Are they family beliefs, societal beliefs, and/or gender beliefs? You may notice these beliefs are not even yours. Once you identify where they came from you can let them go. Close your eyes and imagine giving the beliefs back to where they came from, knowing they have the strength to release them just like you have done. To further the release you can shred or burn the list of 'stinking thinking'. Take a few deep breaths and notice how much freer you feel.
Prosperity Improvement
Birds trust the abundance in nature for their sustenance. Worry is your worst enemy. It is not helping your finances, in fact, it is harmful. The word 'worry' is derived from the old English wydran; to strangle, to take by the throat. I know it is difficult to trust when outside circumstances do not appear very prosperous. Go within, into your heart and feel your prosperous nature. Your God given innate wisdom is there. Allow yourself to receive the answers you need to move forward so you can take action toward manifesting more abundance. Take the steps and feel the prosperity.  Victoria Benoit – Guest Author
You may contact Victoria here: (Please mention Golden Key Ministry.)
Victoria Benoit, M.C.,L.P.C. Holistic Psychotherapist – Wellness and Life Coach – 602.864.7662 Victoria@ExtraordinaryOutcomes.com – www.ExtraordinaryOutcomes.com
The Divine Business Partnership
If you are starting or already have a business, (and you want it to be successful) you are wise to let your business be God's business. God, Divine Mind, knows perfectly how to run every business and God is always successful. Take God as your "business Partner" and let Him be the CEO, COO, CFO, etc. This doesn't mean for you to just be a servant in the business, because God is within you, therefore, you have everything you need for your business to be hugely successful. God loves prosperity. He loves to prosper you when you work in harmony with His laws and principles.
A good way of having God as your business Partner is through tithing. When you think about it, it's an excellent business arrangement because in tithing, you give God ten percent of the profits and you get the rest! And, when you continually acknowledge God as your Partner, He gives you all the wisdom, intelligence, love, substance, strength, and energy for total success. This is true because God is all of these, and God is within you! – Lovingly, Rev. John 
Put these things into practice, devote yourself to them,
so that all may see your progress. – 1 Timothy 4:15
In the Mail . . . 
Health Improves! – I wrote and asked you to pray with me about six weeks ago regarding a heart condition. Recently, the doctor said there was quite an improvement. I am so thankful for your prayer support. Kindly continue. Thank you. – E. G. in New York
Receives 'Unexpected' Income! – I am delighted and excited! After using the Prayer-Treatment in your 'Unexpected' Income book, I was given several thousand dollars, totally unexpected. It came at just the right time and is a wonderful blessing to myself and my loved ones. Thank you for your prayers. My grateful tithe is enclosed. – M. F. in California
Healthy & Wealthy Bytes . . .
"If you want to experience generosity, be generous." – Victoria Benoit, M.C.

To love abundantly is to live abundantly, and to love forever is to live forever. – Henry Drummond

All that a man is outwardly is but the expression and completion of his inward thought. To work effectively he must think clearly. To act nobly he must think nobly. – Channing

Great men are they who see that spirituality is stronger than any material force; that thoughts rule the world. – Ralph Waldo Emerson

Belief in the Power and Presence of God causes circumstances to alter in a fashion that seems miraculous. – Leonard E. Read