Eric Butterworth wrote: "Let's take a look at this healing stream, this universal flow of wholeness. Each of us is a flow of wholeness. Each of us is whole wherever we are, and whatever may be the conditions of mind or body, because of what Teilhard de Chardin calls 'the unimpeachable wholeness of the universe.'
"You are a child of the universe. You do not walk your path of life alone. The whole universe walks with you. It is dynamically involved in you. Its dynamic flow is ever expressing as you. " (In The Flow of Life)
Understand that health isn't something that you physically get. You can't really get health from medicine or from prayers. You simply cannot get health. The Truth is, youare health. It is actually your normal condition.
The golden key to experiencing the health that you are, is to get consciously in the stream of universal healing energy.
Usually, when you get a little cut on a finger, you might clean it, put a band aid on it and forget about it. You correctly believe that it will heal and be perfect again. Thus, you have stepped into the stream of universal healing energy always flowing within you. The same principle works with every seeming healing need. Whatever it might appear to be, do whatever needs done, but especially, quietly enter the great healing stream of universal energy and allow it to do its perfect work. Most of all, do not worry, or be anxious. Relax, let go, and be grateful that this wonderful healing energy is now present and fully active throughout your body. That healing energy is Love. –Lovingly, Rev. John
Therefore my heart is glad, and my soul rejoices; my body also rests secure.
– Psalm 16:9
Please visit www.LiveLifeLovingly.org 
Special Feature!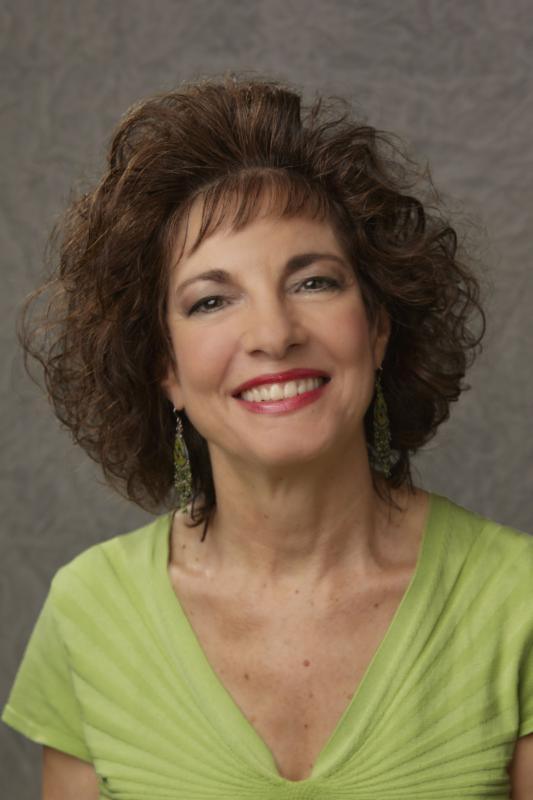 Victoria Benoit – Guest Author – Second of Four
We have emotions, however, we are not our emotions. They usually surface when we have an expectation that was not met or something triggers us from a past unresolved experience. It may be time to evaluate the expectations you have on particular situations, others; including bosses, employees, significant others, your children and most importantly of yourself. You may find your expectations are too high and you are always disappointed. Change your expectations and free yourself and others; your health will reflect this freedom.
If you keep getting triggered emotionally by another person, who do they resemble from a past situation that is unresolved? It may be with your parents. What helped me heal my relationship with my parents is knowing that they did not intentionally do what they did. They were accessing the only tools they had then. By bringing love and compassion to your parents, you will feel more at peace and this will reflect in your health.
Prosperity Improvement
Victoria Benoit – Guest Author
Prosperity is an inside job! Sometimes we wish we had more; more money, more friends, more success, more fulfillment, more love. You may want to consider looking around and acknowledging what you do have. When we bring appreciation and gratitude to anything, we allow more to come in. Look in your closet; experience how rich you are by having so many clothes to choose from. Look how many channels you have for entertainment. Look how much food you have in your refrigerator. Experience the prosperity you have now and more will come to you. Look for it and you will see it.
You may contact Victoria here: (Please mention this ministry.)
Holistic Psychotherapist – Wellness and Life Coach – 602.864.7662
Victoria@ExtraordinaryOutcomes.com – www.ExtraordinaryOutcomes.com
Get Into the Flow of Abundance!
Wherever there is lack of any kind, there must be a frustration of the flow of abundance. Until this fundamental is realized and corrective measures are employed, all the poverty programs in the world will not really change things in society.
You are not created outside the universe. You are an integral part of it, a dynamic center within it. The wholeness of universal substance is forever moving into and through you. The free flow of substance within you is the continuation of the divine effort that made you in the first place. – Eric Butterworth – In The Flow of Life
As with healing, the same is true with living more abundantly. The reason that financial lack may appear in your life, is because you have stepped out, as-it-were, of the flow of prospering substance.
Some of the ways this is done is through anger, resentment, fear, dishonesty, belief in limitation. Get in, and stay in the flow of abundance by refusing to give any time or energy to these negative actions, and allow universal substance-energy to freely flow through your mind. When you do, it flows out and takes the form of the rich desires of your heart.
A woman who after years of giving into negative thought and expressions learned to allow prospering energy to flow. She was amazed at the ease of the beautiful and wonderful abundance that flowed into her life. – Lovingly, Rev. John 
Cast all your anxiety on him, because he cares for you. – 1 Peter 5:7
In the Mail …
Prayers Bring Blessings! – Thank you for praying with me. I am now doing just wonderful! I have finally learned to relax, let go, and know that God is taking care of me and all that concerns me. My financial situation has improved. Opportunities are coming to me from all directions. I've even had a real nice gentleman come into my life! The affirmations you sent to me and your prayers have helped me to release negativity I was holding onto. It is amazing how many blessings have come to me. Enclosed is my grateful tithe in support of your prayer ministry. – C. F. in California Healthy
Wealthy Bytes …
Like happiness, feeling rich is an inside job; it is something you can have at any time no matter what your monetary value or net worth. – Victoria Benoit, M.C.

The rule of holes: When you are in one, Stop digging! – Molly Ivins

Do not judge by what you see on the surface, but develop an inner vision and insight into spiritual cause and effect. – The Quiet Mind Man automatically attracts to himself a correspondence of his inner mental thoughts. – Ernest Holmes