Here's a great gift idea! Give yourself the gift of health for Christmas. How do you do this?
Don't buy in to the old myths that this is the time of year to expect to have any of the so-called sicknesses promoted by the pharmaceutical companies and the news media. If you have believed that you are likely to "get the flu" or something else, change that belief!
You are wise to eat healthy, not over-indulge in all the tasty Christmas goodies, and get plenty of rest. But there are some mental practices you will find even more effective.
Believe that you are a spiritual being and as such you cannot be sick.
Allow plenty of time for prayer and meditation in which you affirm that you are positively alive, healthy, peaceful and whole.
During meditation, breathe deeply. Breathe in love, life, joy, and peace. Breathe out resistance, fear, negatives, and unhealthy ideas.
Love your body. It loves to be loved by you! Affirm, with feeling, that Divine Love is now permeating, saturating, regenerating and renewing every cell of your body.
Allow love to express unconditionally into your home, family and friends, and everyone.
Gratefully accept that you are created in the likeness of God: Perfect, whole, healthy and well!
This is the best gift you can give yourself for Christmas, and every day. As the deserving child of God that you are, you are worthy of the best. Enjoy your healthy Christmas! – Lovingly, Rev. John
Then your light shall break forth like the dawn, and your healing shall spring up quickly. – Isaiah 58:8
Please visit www.LiveLifeLovingly.org
Special Feature! Meet Rev. Cherie Larkin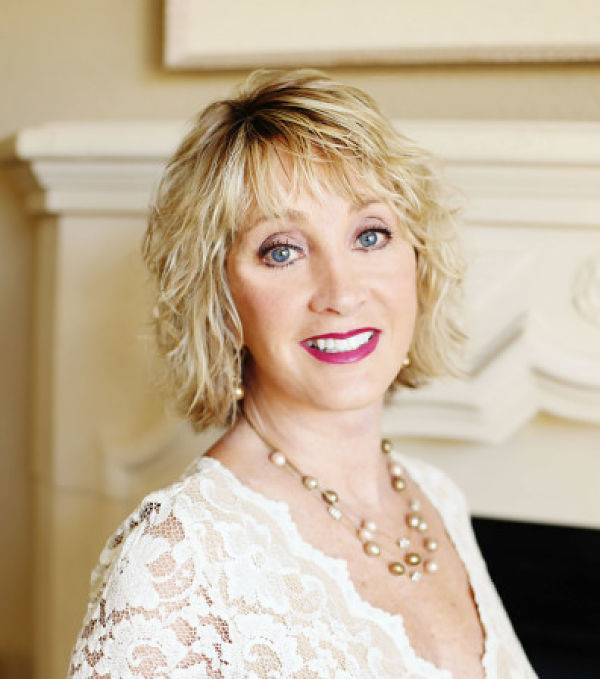 Cherie Larkin, America's Wealth Innovator, is an international teacher for the advancement of prosperity. Growing up the daughter of an immigrant factory-worker father and stay-at-home mom, she created a life of abundance and is now one of the most listened-to voices for building wealth consciousness. Widely recognized for her unique and powerful interpretation of spiritual principle, Cherie has led thousands through the Spirit-awakening work proven to transform their lives from financial struggle to true abundance.
Ordained by Unity School of Christianity, Cherie served 14 years as Senior Pastor at Unity of Nashville. Cherie holds a degree in Finance from California State University, Sacramento and an MBA. She hosted "What Successful People Know" on Unity.FM. She is owner and President of Strategic Action Ministries, a spirit-based fund raising company which has raised over $10 million for Unity ministries throughout the nation.
Enjoy this powerful article by Rev. Cherie Larkin
Prosperity ~ Imagine the Possibilities!
When you hold a big vision for your life, the forces that generate prosperity go to work to accomplish it. And while you may not yet have a strong enough belief to reach all the way to the fulfillment of your vision; you will be carried along the path farther than what you would have had you not held the larger vision.
When Clare started selling real estate, she wanted to earn $3,000,000 a year. She made a vision board and on it she put a check made out to herself for $3,000,000. Her first year she didn't earn $3 million but she earned close to what she was making in her former job. The next year she earned more and by her fifth year she was routinely earning a six-figure income. She didn't earn $3,000,000 in any one year, but her goal stretched her thinking, dreaming, believing and earning power higher than she dreamed possible.
The Law of Mental Equivalents grows your prosperity when you give it a vision to match.
Take your imagination out beyond what you believe is currently possible for your life.
Hold that vision like you are holding a muscle in a tight stretch. At first it may feel uncomfortable, but after a while, just as your muscle relaxes to accommodate a stretch, your mind will accommodate more belief.
Affirm: Divine Mind is bringing my vision into fulfillment now. I see wonderful things unfolding in my life every day!
Use your imagination to build your prosperity. What you can believe you can achieve because back of your "imagination stretching" Spirit is working in and through you in powerful and profound ways!
Cherie Larkin – www.CherieLarkin.com – truthshoppe@gmail.com
In the Mail …
Closes Largest Sale! – Thank you for your prayers. I am happy to report that I have closed the largest real estate sale of my career. Everything went so well, I was amazed. I'm sure glad I asked you to pray with me! This means I will receive a large commission check, and just as soon as I do, as always, will send my tithe. Enclosed is some *Seed Money. Kindly keep me on your prayer list. – E. G. in Oregon
*Learn all about Seed Money in,The Secret of Multiplied Money. Buy this amazing book here: Buy Now!
Healthy & Wealthy Bytes …
Ever notice that people who think nothing of walking or jogging miles, expect to park their cars ten feet from their destinations? – M. H. Parks Being defeated is often a temporary condition. Giving up is what makes it permanent. – Marilyn von Savant Blessed are they who have nothing to say and who cannot be persuaded to say it. – James Russell Lowell An optimist thinks this is the best of all worlds. A pessimist fears the same is true. – Doug Larson