Some people have said that we should thank God for everything, even our troubles and challenges. While it is beneficial and advisable to be grateful for the good you receive, never thank God for troubles or challenges. God didn't give them to you! You created them yourself through your own wrong thinking, or disobedience to divine law. Problems and challenges can be "growth curves." They will not keep you down unless you dwell on them and you would rather stay down. This is especially true with health challenges.
To experience improved health, change your thoughts about God, yourself and your body. First, thank God for His loving substance that makes up your body. Next, be grateful for God, as Love, being the healthy energy in every cell. Then, continue being grateful for your constantly improving health.
Take time for quiet meditation in which you breathe deeply, breathing in divine health and perfection, and breathing out resistance. Allow yourself to feel grateful. Give thanks that every day, in every way, you are healthier and healthier. – Lovingly, Rev.John
I will sing praises to my God all my life long. – Psalm 146:2
Special Feature!
PLEASE NOTE: This is the fourth and last of a series of special articles by Victoria Benoit. You may express your appreciation by writing and note of thanks to Victoria, and/or to Rev. John – Victoria@ExtraordinaryOutcomes.com
Four of Four
Victoria Benoit – Guest Author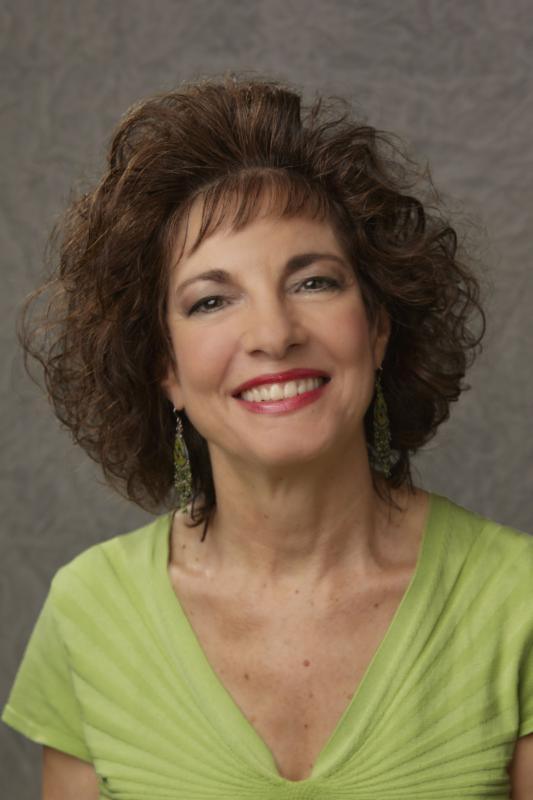 You have a physical body however, it is not who you are. It is the temple that you reside in. How are you treating this temple? It may be easier for you to take better care of it if you see it as a sanctuary housing your soul. Are you eating to live or living to eat? One of the advantages of having a physical incarnation is the pleasure of eating. I can relate; I love to eat! Your stomach is about the size of your fist. I have been told by a nutritionist that it is better to eat five small meals a day rather than two huge ones. See what works for you. Are you moving your body and giving it the exercise it needs? Find something fun that you enjoy; walking, running, swimming, dancing, yoga, Sumba, aerobics or lifting weights at the gym. Start slow; thirty minutes three times a week will be a good start.
Make a commitment to yourself and your body temple. Your experience of physical health depends on it. Be kind, loving and gentle with yourself. Do your best. Your best is enough!
I love the title of Stuart Wilde's Book; The Trick to Money is Having Some. I remember when I started my first job, my father said, "Be sure you save 10%. It's paying for your future." I wish I could report that I did that. How about you?
It is never too late to begin. A good example is when parents have a college fund for their children. Call it your future fund. Start today!  
You may contact Victoria here: (Please mention Golden Key Ministry.) Victoria Benoit, M.C.,L.P.C.
Holistic Psychotherapist – Wellness and Life Coach – 602.864.7662
Victoria@ExtraordinaryOutcomes.com – www.ExtraordinaryOutcomes.com
Gratitude Prospers You!
I talked with a lady, who had asked me to pray with her for prosperity. Weeks and months went by with nothing of any consequence happening. Why she didn't prosper puzzled me until one day, while talking with her by phone, I realized that she had a bitter and complaining attitude toward life. When I mentioned this to her and suggested that she practice being grateful, she said she had nothing to be grateful for.
I didn't believe her and kept on until I eventually convinced her to start making a gratitude list. Grudgingly, at first, she did and was amazed at how many things she wrote on her list, and it grew daily. Before long, she excitingly told me that for some unknown reason, her financial income had improved and her health and happiness were better, too. I told her that this always happens when one develops a gratitude attitude. It never fails.
Gratitude is Love in expression. Gratitude causes you to live close to God, the Source. The more grateful you are toward God, the easier and faster it is for you to prosper, and the greater is your supply. You are healthier and happier, too. – Lovingly, Rev. John
(From: The Secret of Multiplied Money by Rev. John)
Order here: GoldenKeyMinistryBookstore
With my song I give thanks to Him. – Psalms 28:7
Questions?
Do you have specific questions about your personal health and wealth?
Kindly write them to me. I will do my best to answer,
or in later editions of this e-Newsletter.
In the Mail …
ENRICHED BY TITHING! – Here is my tithe which you can see is quite a sizeable amount. This is a tenth of a business transaction, and in keeping with the prosperity principles you teach, I wanted to give to God first through your great ministry. Tithing to your ministry has proven to be very beneficial to me, financially, in every area of my life. As you can see, this is my largest tithe, so far, and I am sure they will get larger because I am expecting larger income. Thank you for your prayers and for all the great ideas given to me through your Newsletters. An affirmation I have been declaring every day is: As I give to God, God gives to me. The more I give, the more I receive. My giving makes me rich!
I am grateful for all you do for me and for everyone you are helping. – M. R. in New York
Healthy & Wealthy Bytes …
As we express our gratitude, we must never forget that the highest appreciation is not to utter words, but to live by them. – John F. Kennedy

Be thankful for what you have; you'll end up having more. If you concentrate on what you don't have, you will never, ever have enough. – Oprah Winfrey

Feeling gratitude and not expressing it is like wrapping a present and not giving it. – William Arthur Ward