MARY KUPFERLE, wrote: "God is healing you now! It is occurring at this very moment, whether you know it or not. You need not have some mystical experience. You need not feel any unusual physical sensation. You need not even be aware of how it is happening. You need only to relax, let go, and be assured that it is being done.
If you are facing a healing challenge of any kind, you can be sure God's healing power will see you through. Indeed, it is happening at this instant. God is healing you now! Whether you are in your home, hospital, office, bus, plane, train, or car, God's great love is there, healing you now. Whether you have a lot of spiritual understanding or a little, whether you are old or young in physical years, whether you have a great deal of faith or little, you can grasp these few words: God is healing me now. They can bring you into a realization that will lead you into total healing, total rebirth, and total change of your life experience for good."
What Mary Kupferle wrote is absolute Truth. One time when I woke up in a hospital, my immediate thought was that God was within me, healing whatever needed healing. As I began to affirm this truth, I felt the healing power of Divine Love, moving in and through my mind and body. There was no fear, only the realization and acceptance that the healing presence and activity of God was doing its perfect work. Speaking words of thanksgiving, I relaxed and let the healing activity have its way in me.
If you are presently experiencing a healing challenge, do as Mary recommends and affirm and accept that God is healing me now. This works in every healing need. The principle is the same in every case.
A good idea is not wait for a healing need to affirm the healthy Truth for yourself.
Affirm often: The perfection of God is always at work in my mind and body, keeping me whole and well. Thank You, God, for answered prayer.
Remember: Love is your healing power. Love is your perfection power. Love (God) is always present in your mind and body.- Lovingly, Rev. John
Affirm this Truth often:
God is healing me now!  God is my perfection now! 
---
Special Feature!  Enjoy this Prospering article by Cherie Larkin
Is it Okay to Pray for Money?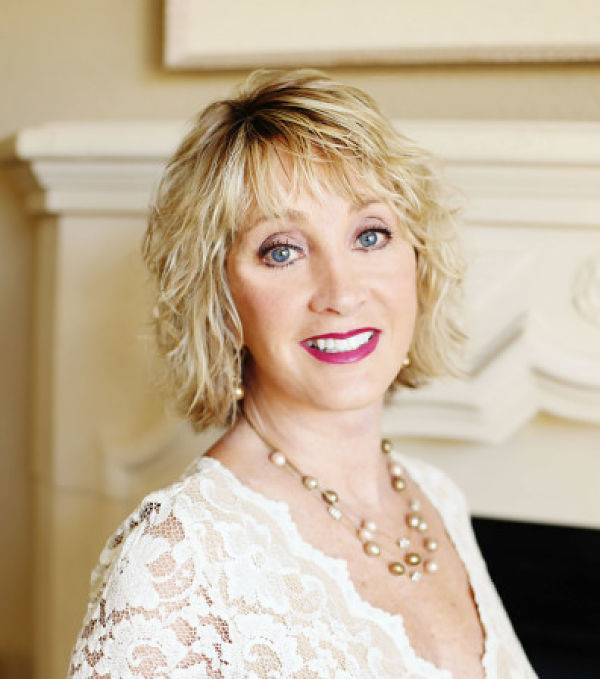 Many people are offended at the mention of prosperity in connection with God or spirituality. You may hesitate to believe you can pray for money or that it's right to pray for money. You may feel that you cannot call on God to enrich your life financially for any number of reasons:
You may think money is not spiritual
You may have been warned about making money too important
You may have been told not to talk about it
You may consider money bad
You may believe you are not worthy of great financial blessing
You may have prayed for prosperity and feel that God has not responded
You may be afraid of money
 As a result of these thought patterns, you may have reservations about money's actual good or about your ability to prosper. But money is necessary for the prosperous life you want and should have.
Cultivate a great attitude toward money
The idea brought forth in 1Timothy 6:9-10 is the love of money is "the root of all evil" not money itself. Money is neither virtuous nor evil. Spiritually speaking, your heart can be either right or wrong with money or without money. It can be wrong by being immersed in greed or sick with worry. Your heart can be right with money by being immersed in generosity and good works.
All God's creation is good
Remember that God created everything that is and… called it all good. Money comes from the invisible divine substance of God and expresses in the physical world as an instrument to be used for blessing and enrichment.
Why not think of money this way?
You call on God to manifest many "things" from the invisible realm. Are those "things" more spiritual than money?
When you are sick, you do not hesitate to pray for a visible healing. Wouldn't you agree that health that remains in the invisible is of no practical benefit to you?
When you want a loving relationship or want to heal a problem in your relationship, you ask for love. Love is invisible. Love that remains unexpressed in the invisible can be of no benefit to you.
When you want to solve a problem, you pray for wisdom. Wisdom is invisible. Any intelligence that remains unexpressed to solve a problem is of no help to you.
 In the same way, Divine substance is invisible. If it remains invisible, it cannot be used to fulfill any blessing in your life. It must be called forth in all its forms to bring blessings. One of those forms is money.
Give yourself permission to prosper
Give yourself permission to prosper. No matter what the condition of your life may be, right now you can adopt an attitude, "There is prosperity for me!" Let go of any idea that prosperity is bad, money is hard to come by, difficult to understand or hard to manifest. Deny every appearance of lack. Believe that God is for you. Think prosperity, talk prosperity…not as something for the other guy, and not as something for you in some far off distant future. Stand firm and believe in the unfailing supply, support and abundance of Spirit active in your life now!
"Beloved, I pray that you may prosper in all things and be in health, just as your soul prospers." 3 John 1:3
Cherie Larkin
, America's Wealth Innovator, is an international teacher for the advancement of prosperity. Growing up the daughter of an immigrant factory-worker father and stay-at-home mom, she created a life of abundance and is now one of the most listened-to voices for building wealth consciousness. Widely recognized for her unique and powerful interpretation of spiritual principle, Cherie has led thousands through the Spirit-awakening work proven to transform their lives from financial struggle to true abundance.
Ordained by Unity School of Christianity, Cherie served 14 years as Senior Pastor at Unity of Nashville. Cherie holds a degree in Finance from California State University,Sacramento and an MBA. She hosted "What Successful People Know" on Unity.FM. She is owner and President of Strategic Action Ministries, a spirit based fundraising company which has raised over $10 million for Unity ministries throughout the nation.