Eric Butterworth, author of In The Flow of Life, said, "Each of us is a flow of wholeness. Each of us is whole wherever we are and whatever may be the condition of mind or body, because of what Teilhard de Chardin calls "the unimpeachable wholeness of the universe."
You are a child of the universe. You do not walk your path alone. The whole universe is with you. It is dynamically involved in you. Its dynamic flow is ever expressing as you. Thus health is not something you can "get" physically, in pills or potions, or metaphysically in prayers or treatments. You cannot get health. You can only behealth. Health is the reality of life, the normal condition of man. 
In other words, Eric Butterworth is saying that rather than thinking or believing in ill-healthy as inevitable, to accept that you are created in the image and likeness of God-perfection. You are far more than your body. As a spiritual being, you are endowed with all that God is: All life, all love, all power, all energy, all substance, all wisdom, all intelligence, all good. 
It is unfortunate that more people do not know or accept this as reality. The Truth is, you do not have to fight off illness, or fight to get well. What is needed is to accept that you as a thinking, feeling being can create a continuing healthy body by dwelling continually on the reality of God-perfection which is your natural state of being. In other words, get consciously in the flow of life, and stay there! The good news is that you don't have to go it alone. The whole universe is within and all around you, supporting you! 
The way to do this is to meditate every day on the presence of God, absolute perfection in your mind and body. Practicing the presence of God (the spiritual universe) is being in the flow. It's the healthy way to live! Gratefully accept this as true for you now. – Lovingly, Rev. John 
Affirm often: The whole universe is now supporting me in every way. I give thanks that I am constantly healthy, happy, whole and free!
Special Feature! 
Enjoy this prospering article by Cherie Larkin – Guest Author
10 Ways to be a Prosperity Specialist
Be a prosperity specialist. Specialize in creating positive, forward-looking optimistic pictures in your mind and in the minds of others. Use positive life-affirming words and phrases that produce big, beautiful, positive mental images. Add enthusiasm to everything you do. It will prosper you immensely.
Use these 10 Ways to be a Prosperity Specialist: 
Life up your smiles
Life up your Thank You's
Life up your conversations
Life up the spring in your step
Life up your eating habits
Life up your workouts
Life up your romance
Life up your work projects
Life up your hobbies
Life up your time with family and friends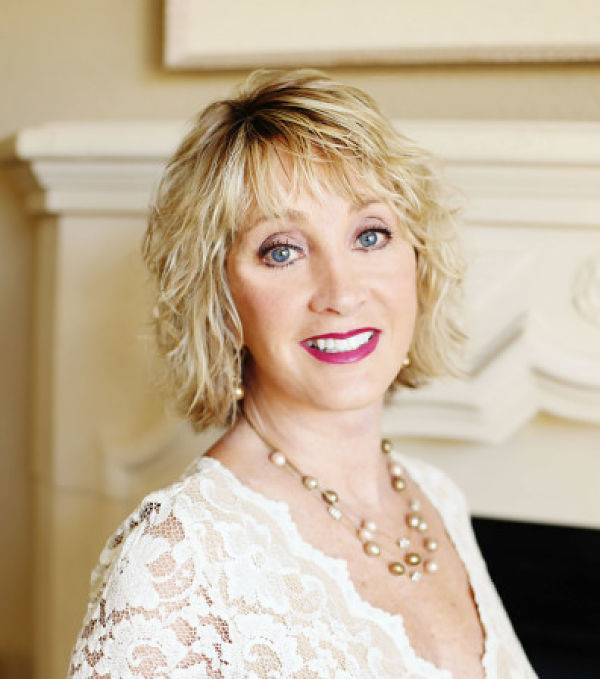 Put vitality in your speaking and broadcast good news. Switch on, and keep on in yourself, the cheerfulness buttons, as recommended by Dr. Robert Muller, those marked Joy, Laughter, Happiness, Love, Passion for life, and Gratitude for life.
Train yourself to see what can be
Train yourself to see not just what is, but what can be. Visualization adds power to everything you want to create. See prosperity in the comfort of your home, your place of employment, the beauty of nature. See all your relationships as prosperous and receive abundant acceptance and love from friends, family and co-workers. See the glory of God everywhere and in everyone. 
Much of the difference between prosperous people and those who are not prosperous can be reduced to the difference in thought management.
Decide today to be enthusiastic
Decide today to be a forward-looking, optimistic person and watch your life prosper in proportion to the enthusiasm you apply. Bring your precious contribution to the happiness and prosperity of humanity. And…be thankful for your greatest fortune, the constant presence of God in your life!
– Rev. Cherie Larkin  www.CherieLarkin.com
About Cherie Larkin:
Cherie Larkin, America's Wealth Innovator, is an international teacher for the advancement of prosperity. Growing up the daughter of an immigrant factory-worker father and stay-at-home mom, she created a life of abundance and is now one of the most listened-to voices for building wealth consciousness. Widely recognized for her unique and powerful interpretation of spiritual principle, Cherie has led thousands through the Spirit-awakening work proven to transform their lives from financial struggle to true abundance.
Ordained by Unity School of Christianity, Cherie served 14 years as Senior Pastor at Unity of Nashville. Cherie holds a degree in Finance from California State University, Sacramento and an MBA. She hosted "What Successful People Know" on Unity.FM.  She is owner and President of Strategic Action Ministries, a spirit based fundraising company which has raised over $10 million for Unity ministries throughout the nation.
GOOD NEWS! –
Cherie Larkin will present one of her dynamic Prosperity Workshops on Tues. May 3rd,
in the home of Rev. John. Plan now and be here for this very special and exciting event.
Questions? Do you have specific questions about your personal health and wealth? Kindly write them to me. I will do my best to answer, or in later editions of this e-Newsletter.
In the Mail …
Grateful for Help! – Thank you for your warm, helpful letter. It is so comforting having you as my special spiritual friend. I thank God for you. I am grateful for all the prospering, uplifting ideas you send to me, and for praying with me. – F. P. in Texas

Thankful for Inspiration! – I want you to know how inspiring your ministry is to me. I especially like your websites, which I visit often, and your e-Newsletters are very helpful. I am constantly receiving new inspiration and ideas to put to work in my business. It gives me great pleasure to support your ministry with my tithes. I am so glad you are there and I am grateful for your prayers. – W. R. in Oklahoma
Healthy & Wealthy Bytes …
Children are very susceptible to treatment. A few minutes a day spent in treating for a child will make all the difference. – Emmet Fox

The plain and simple truth is that you must start giving before you can start receiving. This is the kind of universe in which we live. – Jon Hosher

If thou wouldst keep money, save money; If thou wouldst reap money, sow money. – Thomas Fuller

Fun, laughter, and joy are among the world's cheapest and best medicine. Give yourself large doses of these often. They will not only save you expensive medical bills, they will make your body healthier and your life happier. – Catherine Ponder