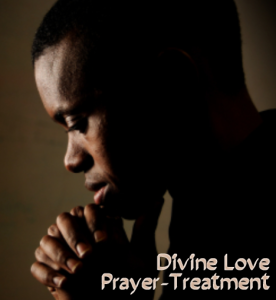 The purpose of the Divine Love Prayer-Treatment is to cause desired changes within you and in your life and affairs. When you speak the word for Divine Love, you open yourself to be a free-flowing channel of the greatest energy of all. Divine Love is your personal miracle-working power!
Prayer-Treatment is Scientific Prayer 
Praying scientifically is the most effective way to pray. By combining Prayer-Treatment with Divine Love, you unleash dynamic healing, life-changing energy.
The words contained in Emmet Fox's Divine Love Prayer-Treatment are powerful because they were very thoughtfully combined for best results. Emmet Fox was one of the most enlightened of New Thought ministers and writers. He has positively influenced the lives of millions of people through his many books.
Use this Prayer-Treatment for at least 30 days and you will experience a wonderful delightful change within you and your life. You will significantly add to the love, harmony and peace of all humanity, too. Miracles will happen!
This Prayer-Treatment is part of Golden Key Ministry-Unity's ongoing dedication to providing you with the very best in spiritual food to nourish your soul. I only ask one favor of you: After you have used this Prayer-Treatment for 30 days, kindly write and tell me about your experience. – Lovingly, Rev. John
Order Now
Thank you. We usually have a high demand for Special e-mail Articles. We will send yours to you just as quickly as possible. – Lovingly, Rev. John